Our Location
......... Where is Boxberry .........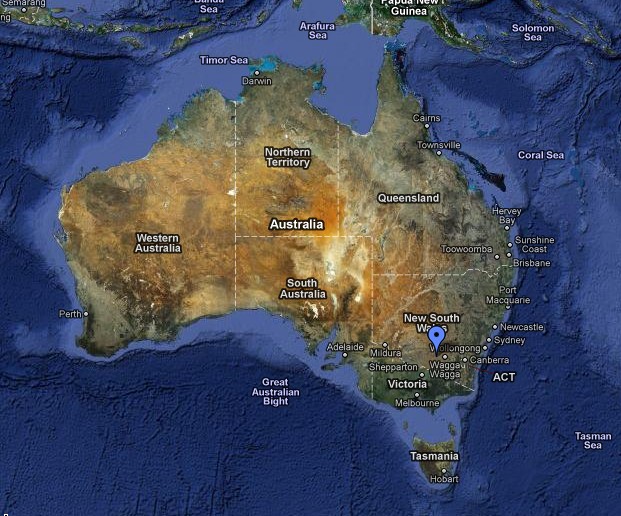 Boxberry is located in the Riverina Region of New South Wales - Australia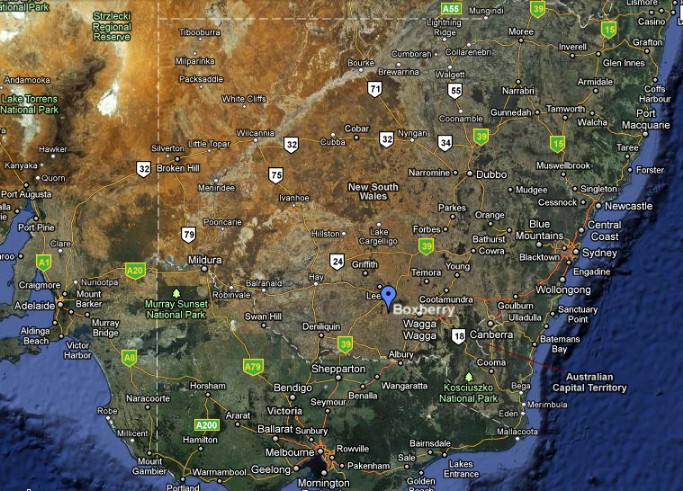 We are situated approx 420 km's from Melbourne CDB, 540 km's from Sydney CDB, & 900 km's from Adelaide CBD.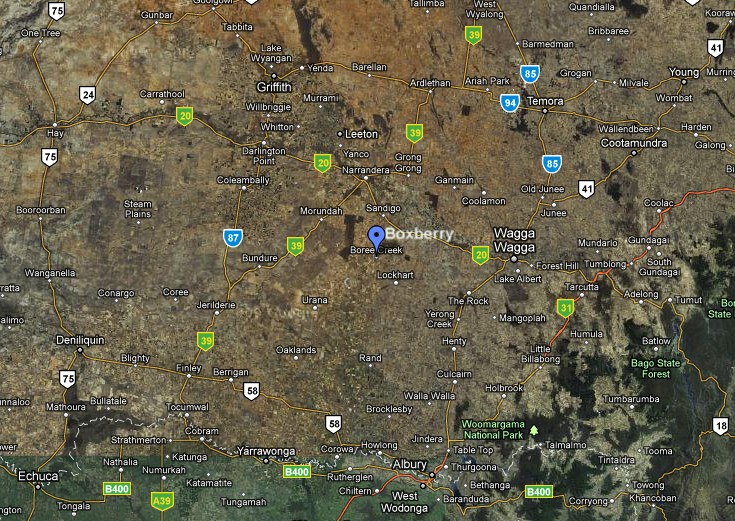 Our closest Regional Airports are located at:
Narrandera - 50 kilometres
Wagga Wagga - 95 kilometres
Albury - 130 kilometres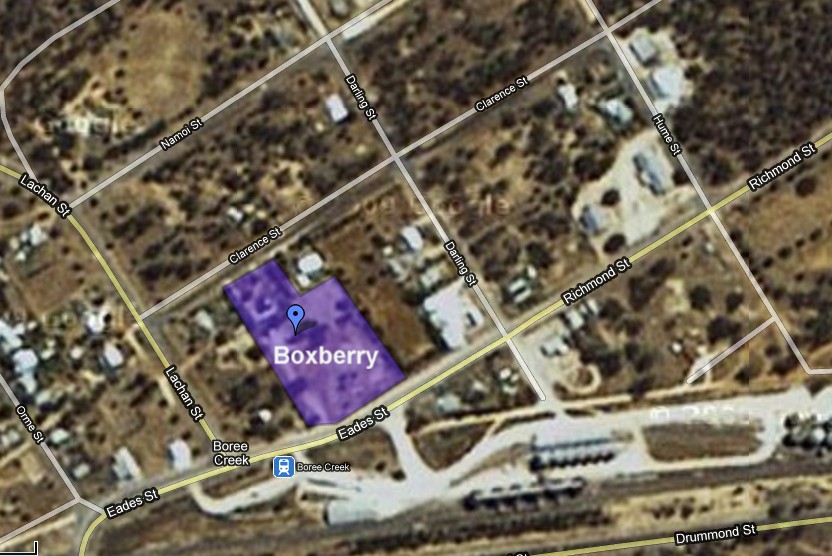 Boree Creek is a town in the Riverina district of New South Wales, Australia. The town is located 82 kilometres west of the regional centre, Wagga Wagga.
Boree Creek is situated in the Urana Shire but is closer to the town of Lockhart. At the 2006 census, Boree Creek and the surrounding area had a population of 271.
Boree Creek Post Office opened on 1 August 1884 (it was closed between 1906 and 1911).
Like many of the smaller towns of the Riverina, it has seen its population decline in recent years.
Boree Creek is most famous for being the home town of former Deputy Prime Minister Tim Fischer. At times when Fischer was acting as Prime Minister, his property at Boree Creek became the "seat of power" of Australia.
Boree Creek is the last operating section of the mostly closed railway to Oaklands. Seasonal grain trains service the silos, the station closed to passenger services in 1975 and little trace remains.